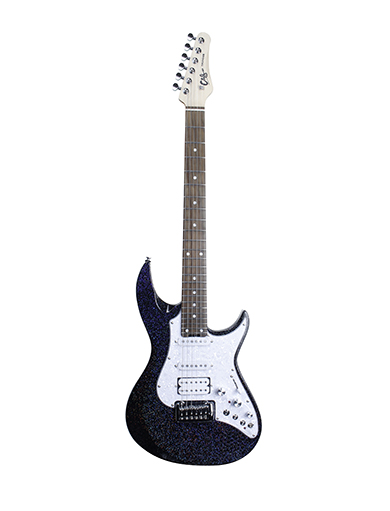 Electric guitar is the product of modern science and technology, from appearance to sound and traditional guitar have obvious differences. The body is made of new hardwood with volume, pitch adjuster (knob) and vibratory structure (rocker). With the use of effect, electric guitar has a very strong expression, in modern music has a very important position. Now it is used to accompany songs.
The Amur electric guitar is a plucked instrument invented by George Beauchamp and Adolph Rickenbach. Unlike traditional guitars, which use electromagnetics rather than box vibration, the guitar is made of solid wood rather than empty speakers.
There are coils in the body of the piano. They are called pickups. When the magnetized guitar string vibrates, it causes a change in the magnetic flux of the coil on the pickup to generate a current of different frequencies in the coil. When this current is restored through the electronic speaker, it becomes the sound of the electric guitar.